Which Country Should You Travel To?
step

step

step

step

step

step

step

step

step

step
Question 1/10
Is travel a big priority to you?
Yes, I want to see it all!

I love taking trips, but it's not the only thing I spend my money on

I'm always thinking of where to go to next

I need a good trip once in a while to give me perspective
Question 2/10
Are you looking to meet a ton of new people on your journey?
I want to meet new friends from all over the world!

Not really a priority for me

I'd like to stick to my group while traveling
Question 3/10
Do you travel on a tight budget, or are you happy to spend a lot on the experience?
I want to spend as little as possible

Depends on the situation

I just want to have a good time, money isn't a concern
Question 4/10
Do you find that your life often stresses you out?
I'm very easily stressed out

Not really, I can go with the flow

From time to time, but I'm pretty good at seeing what's important
Question 5/10
Would you like to meet a special someone on your travels?
I would love to!

Not really, I travel for me
Question 6/10
What kind of accommodation do you prefer?
Hostels all the way

Hotels

A nice guest house
Question 7/10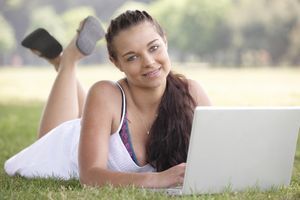 Do you plan to work while you travel?
No way, I'm totally checking out

I would like to check in here and there

I'll be doing a bit of work daily for sure
Question 8/10
Who would be your ideal travel companion?
My significant other

Just myself
My best friend

A group of friends
Question 9/10
Why do you want to travel?
To knock some things off my bucket list

To have a great time and meet some cool people

It's been my dream since I was young

To escape from life and hit the refresh button
Question 10/10
Are you a picky eater?
I'll eat anything you put in front of me!

Yes, I'm pretty particular

There are select things I won't eat, but nothing too excessive
Get new quizzes every day. Like us on Facebook!