step

step

step

step

step

step

step

step

step
Question 1/9
The best ride in town is a...
Chauffeured limo

Reliabe Honda Accord

Lightning-fast Lamborghini

Vintage Volkswagen bug
Question 2/9
Your ideal mate ______.
Makes me laugh

Plays the stock market

Waxes his chest

Boycotts animal cruelty
Question 3/9
Mirror, mirror on the wall, certainly the fairest of them all would:
Have great teeth

Own a fantastic house

Ignore my morning breath

Write me a song
Question 4/9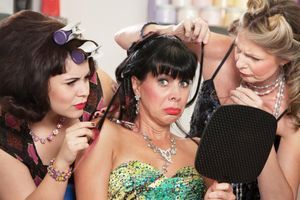 Let's face it: life's too short to have...
A job I hate

An empty bank account

Really bad hair

An unattractive lover
Question 5/9
Who's your daddy?
Bill Gates because he's super rich

Kevin Hart because he's hilarious
Hugh Jackman because he's got good genes

Mahatma Gandhi because of his leadership
Question 6/9
Congrats, you just won the lottery! You decide to:
Go on a shopping spree

Get a total makeover

Give to charitable causes

Take a trip around the world
Question 7/9
What's the best way to spend a Sunday afternoon?
On a picnic

Cheering my favorite sports team

At a backyard BBQ

Finishing up chores around the house
Question 8/9
The perfect first date would be...
At a comedy club

Aboard a private yacht

A couple's spa retreat

Salsa dancing
Question 9/9
And the perfect ending to that perfect first date would be a...
Box from Tiffany & Co.

Never-ending kiss

Plan for another date

Hug goodnight
Get new quizzes every day. Like us on Facebook!