What's Your Celebrity Baby Name?
step

step

step

step

step

step

step

step

step

step
Question 1/10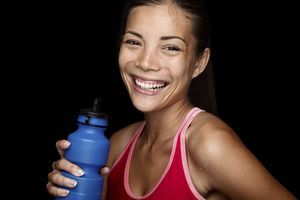 What constitutes a good workout for you?
A mountain of weights… or just a mountain

Shopping

Walking or biking to work

An hour of yoga

Some morning lovin!
Question 2/10
If one of your besties asked you to babysit her holy terror two-year-old from Hell for an afternoon, while she takes some time away for a spa day… would you?
Of course, I love kids! Even… that kid!

There is no way

It depends on if I owe them a favor

Yes. And then I'd invite my Mom over!
Question 3/10
OK. Now YOU need a spa day! What's the package?
Full body massage... and Champagne

Hot stones and a sauna... and Champagne

A mud bath... and Champagne

Acupuncture... and Champagne

My couch. Pajamas. Netflix... and Champagne
Question 4/10
Are you an advice seeker or an advice giver?
Giver

Seeker

Neither. I prefer to learn from my mistakes.
Question 5/10
You're in love with a retro-super-nerdy-but-adorable boy who seems intent upon getting you into a "Star Trek" catsuit. You...
I'd be into it, but not in public

Ummm… I don't think so

Sure, but then I'd let him know that I have better costumes in my closet!

How much do I love this guy again?
Question 6/10
When do you get your best ideas?
During my workout

In the shower

While I'm asleep, but I only remember half of them

When I'm driving
Question 7/10
When you get home after an absolute s&%t day what's the first thing you do after taking off your shoes… and maybe throwing one… or both?
Must. Have. Bath.

Must. Have. Wine.

Must. Work. Out.

Must. Meditate.

Must. Have. Chocolate.
Question 8/10
Where do you feel most yourself?
At work

At home

With my significant other

In nature
Question 9/10
You just found some real candy at a party and you're connecting, when you see a girl crying hysterically on an overstuffed couch. Sloppy crying. Disaster crying. Your move?
Just my luck! I've been there so I go and ask if I can help.

I've been there, too. But I choose here!

If I know her it's one thing and if I don't it's another

I film it and post it
Question 10/10
Flats, heels, sneakers, socks, or barefoot?
Flats; comfort is key

Heels; my calves are incredible!
Sneakers; it's a lifestyle thing

Socks; my feet are popsicles
Barefoot; show off that pedi!
Get new quizzes every day. Like us on Facebook!